Business
---
I co-founded COSNES with Glenn, Stef and Kah Hung in 2011. COSNES started off as a consultancy company. We provide services in engineering solutions and communication strategy. Our services include website design, branding and marketing, data analysis, systems engineering and business intelligence. Our clients include the European Organisation for Nuclear Research (CERN), small and medium-sized enterprise and individuals.
In 2012 we decided to venture into the realms of developing our own product. Having experienced first-hand the difficulties for expats in and around Geneva to find high-quality and reliable handymen, we came up with an idea of a web-based platform to centralise these service requests. That was how Fixonaut was born. Fixonaut is a fully web-based tool for service seekers and providers to arrange appointments and make payments. We personally verify the companies registered with us to ensure legitimacy and quality (see the list of services covered by Fixonaut). Fixonaut is free of charge for service seekers. If you are a company and wish to be enlisted, drop me a line.
The road of entrepreneurship is often a long and treacherous one, I am learning something new everyday. Some days are harder than others, but I never regretted any of them.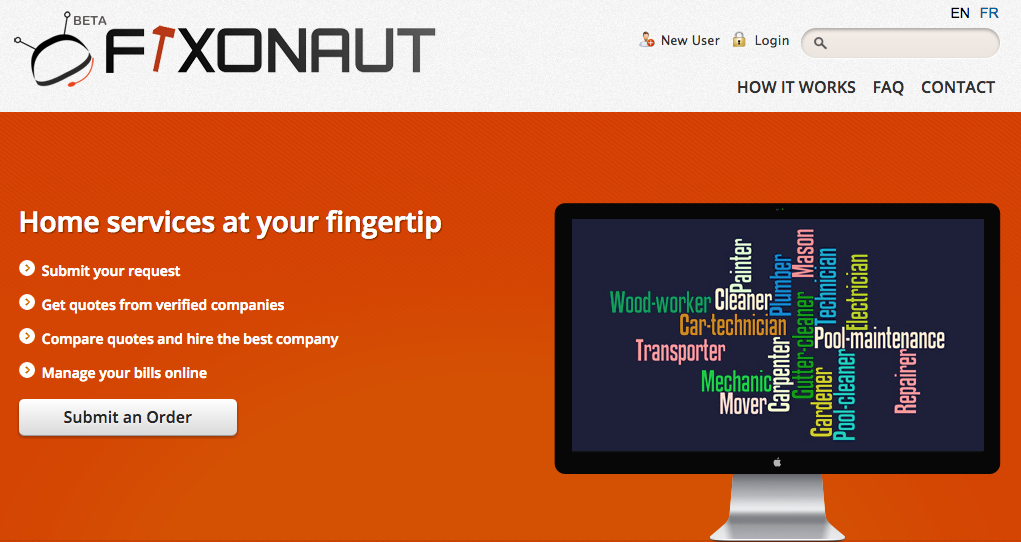 "Business is difficult. But it could be approached in two ways: Seriously, or with the same way you're doing your job, with entertainment aspect, with pleasure, with fun. And we decided to try to make it as fun that we do our creativity."
– Guy Laliberte, entrepreneur and CEO of Cirque du Soleil